These pages are about a village situated in the
North - West Croatia, about
Podravske Sesvete.
Podravske Sesvete are 5 km away from highway that streched through Podravina and at the same distance from river Drava. In the West of Podravske Sesvete there are famous Sands of Podravina and in the North there is the rest of Tzar´s oaks forrest. This village is famous for it´s natural resources, gas and it´s products, beautiful women and worthy people.
Draganci and Mekiš are parts of Podravske Sesvete. All together there are 600 families with about 2 000 inhabitanst.We have got rich and different sport´s tradition for a very long time. Very famous were athletics disciplines such as chasing girls, jumping over neighbour´s fences and climbing their trees and many others in which young people participate in their spare time, although, it was not so common to have spare time because they have to work in the fields and at home all the time. People could have some spare time on Sunday afternoon. Mr. Željko Kovačić is the person who saved old shepherds´ games tradition that are more than several hundred years old. He founded Old Games and Sports Association in 1969. This Association participated in lots of Olympic games in old sports in Brođanci, Muszola games in Szigetvar and at traditional presentations in Zagreb.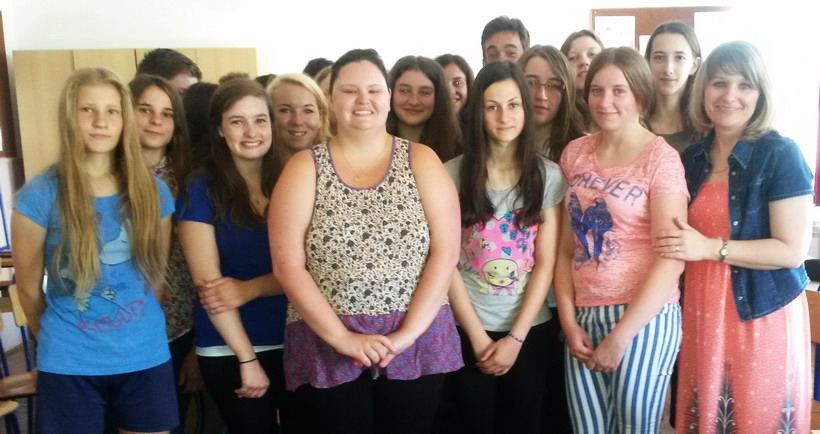 And just a few words more about our painter Josip Cugovčan. His colourful paintings present motives of Podravina; fertile fields, green laws and people dressed in traditional clothes. He is also conected with CFU in Pittsburgh, where his paintings were presented. Podravske Sesvete are very famous for it´s rich culture. I have to mention our painter Josip Cugovčan who is very well known with his specific style, Željko Kovačić who cares about traditional language and customs that he has saved in his books. Then Blaž Lenger, musician who plays our traditional songs specific for Podravina. Stjepan Zvonar and Stjepan Jagić take photographs of all cultural and other important events in our village Podravske Sesvete.
The members of CFU and their president Mr. Luketich were guests in Podr. Sesvete. They visited Josip Cugovčan and his gallery and had a perfomance of national dances and songs. These young people can´t speak Croatian but they sang in Croatian and it was really beautiful. Our school made a conection with one High school in Pennsylvania thanks to Mr. Luketich. Our villagers are very proud of Josip Cugovčan and we are glad to have him with us. We have friends from all over the world and we send them our best wishes to USA, Brasil, Hungary, Germany, Australia, New Zealand...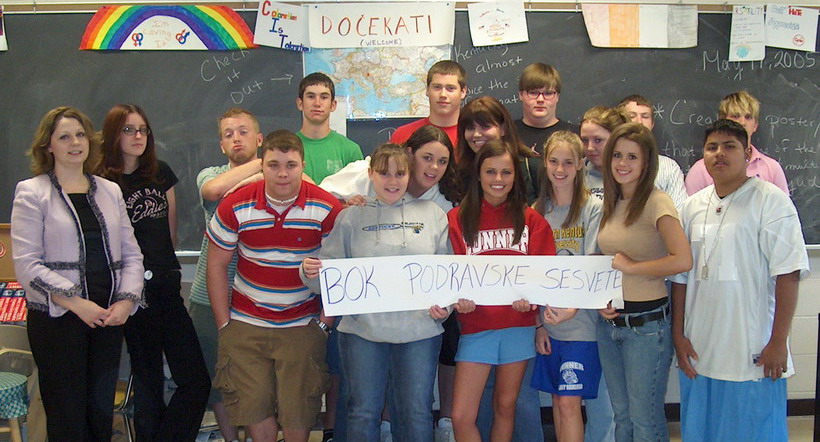 The purpose of these www pages is to save all achievments of its villagers and to show them to the whole world as a way of remembrance of those who are gone and for today´s generation to take a pride in them and to be an example for coming generations.

Photo gallery
_________________________________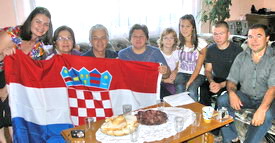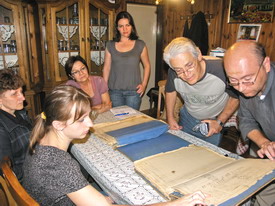 Familly Nelio Costa from Brasil
_________________________________
JRR with familly from USA
_________________________________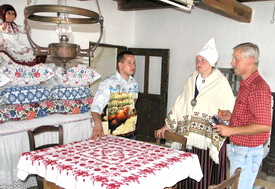 Friends from Latvia
_________________________________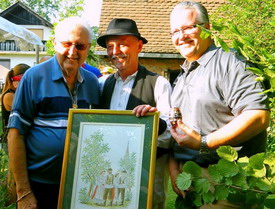 Bernard Luketich from USA
_________________________________
Kratkopisi
Posjet članova Hrvatske bratske zajednice Podravskim Sesvetama 1987.
__________________________________
Mužikaši.eu - kulturna baština
Internet radio - 24 sata uživo domaći
narodni sastavi